Helpful Guides
A guide to planning a celebration of life memorial
There are many different ways to make the day feel unique.
A celebration of life memorial can be as simple as a get together of friends and family at a nice location, with music, readings and the sharing of memories. It can also be a themed or extravagant event, catered with live music.
However you decide to plan the day, this guide will walk you through the steps to help you make it a special one.
Setting a date for the memorial
A celebration of life can be held any time after death. Set a provisional date that works for the closest people that matter. Depending on what feels right, this can be days, weeks or even months after death – for example, on a birthday or another meaningful date.
It can be difficult to plan something immediately after losing a loved one.
It is not uncommon to have a small and intimate gathering soon after death to mourn your loss. Then take the time to plan something a few months later, to involve others who want to pay their respects.
Choosing a location
Sometimes the simplest events can be the most meaningful. You can opt to host a gathering at your own home or garden, or that of a friend or relative. You can then bring the personality of your loved on to the day through other means such as decoration, music, photos, food and readings.
Of course, the sky is the limit when it comes to choosing a location. Some options to help you decide could include: a location that has meaning to your loved one; a beach or other natural setting such as a forest; a venue that you hire out; a boat at sea adventure; or somewhere unusual like a mountainous trail where you all walk together.
Once you have a location in mind, get a date settled so you can continue with planning the day.

Who to invite?
When it comes to inviting the people that matter, it's best to think about who might want to share a moment thinking about the one you've all lost. Extending an invitation to anyone on that list allows each person to decide without you having to worry too much about who to ask. Start with family, friends and close colleagues. To get an idea of numbers it's always best to ask for a response (yes/no/maybe) by a certain date. The invitation could even allow them to extend their invitation to others in case you missed anyone. If you're not restricted by numbers, then you can keep the invitation open.
Should I use a minister or celebrant for a memorial?
A third party can make things a lot easier when it comes to planning a ceremony. However, it's perfectly normal to host the memorial yourself or amongst friends and family. This guide will help you do that.
If you do wish to use a third party, they will help you structure the event and take on a leading role in hosting the day. They will want to get to know you and your loved one and try to draft a memorial service that is unique and personal.
The links below can help you find someone local.
Celebrant (non-religious)
Interfaith minister (Religious, non-religious, spiritual)
onespiritinterfaithministers.com
Church minister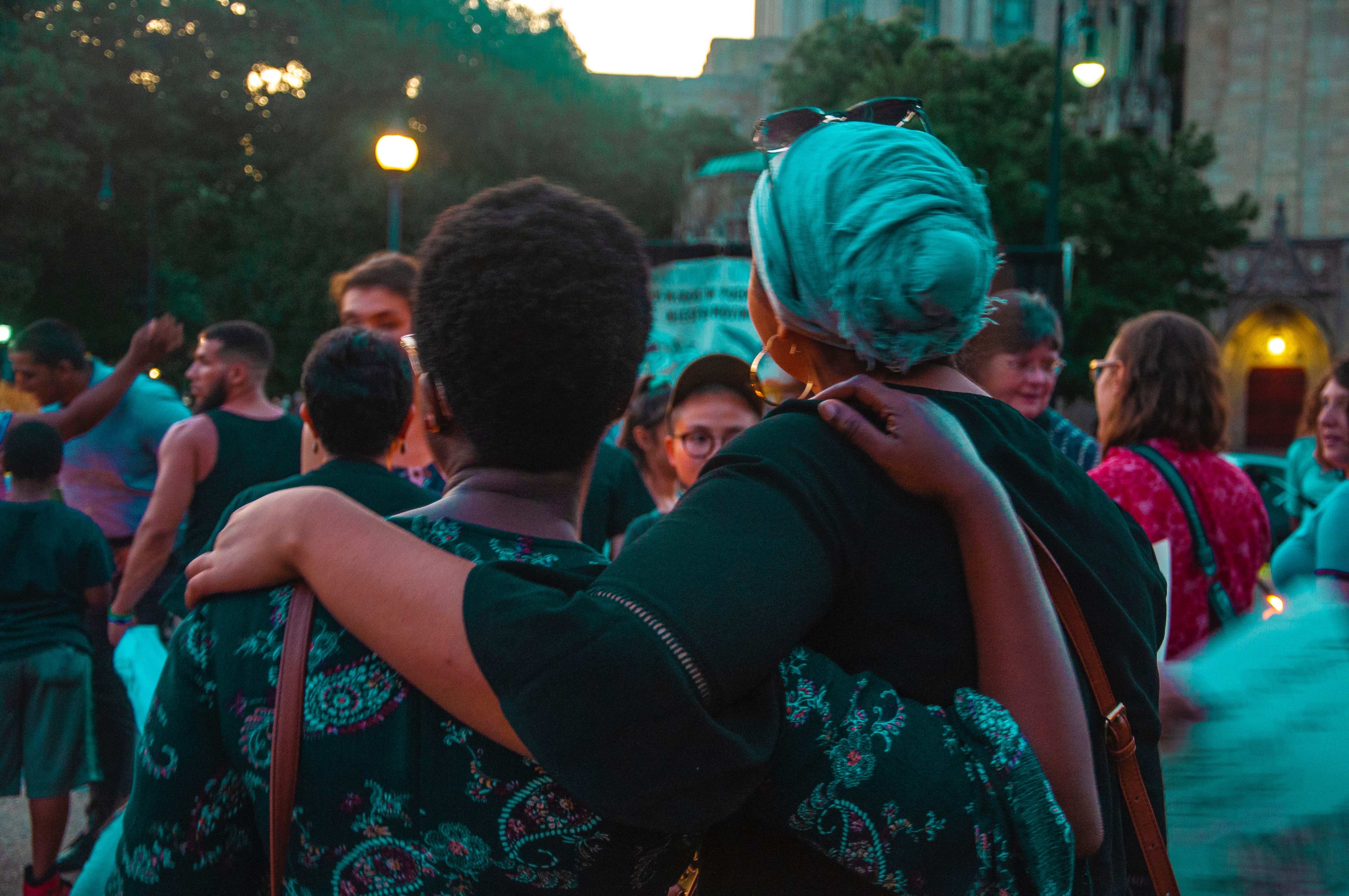 Readings during the service
When you think of your loved one, does a book, song, film or even quote come to mind? This may take a bit of time to think about – but if it does, you can take some of those words straight from the book, so to speak.
Even if you can't think of a specific title, it can be just as meaningful to find a song, poem or segment of a book to match the emotions or memories you relate to your loved one. If you need some help, you can do an internet search for ideas on poems to read at a memorial.
What music should I play at a memorial?
Music is often played at a ceremony as it gives everyone a moment to reflect and to remember. it would be usual to have 2 or 3 pieces of music, spread out across the service (beginning, middle and end). This could be music that they loved – or if you don't know or if they weren't big on music, you can just choose something soft or joyful to reflect on a positive memory to. The internet is a great place to search for inspiration on music that could work for you.
To go a step further, you may want to consider a live band or a DJ that could accommodate the type of music you want to play during the event. This may a preferred option if  you are planning an all-day event and want to outsource the provision of the music.
Photos and videos
The day is about your loved one, so it's often nice to have some photos around. You can go to a local printing shop and have a photo enlarged and framed to display at the front of the room as a focal point throughout the ceremony. Photos can also be included in literature that you hand out to guests. If you are indoors, you could simply have photos of different sizes around the room organised in different themes or years.
If you have lots of photos or videos, you can create a video with various clips put together to play on a projector with music in the background. Once again, the internet can help you create a video out of photos for free. You may want to ask friends and family if they have any photos to add as well.
How to write an order of service?
It can be nice for those attending the memorial to have something to hold and read while the ceremony takes place. This can be made on your own computer, printed and folded – or you can have some professionally printed using an online business and get some help with the design.
These are some elements you could include when producing literature for the memorial.
Front cover:
Photo of the deceased
Their full name
Date of birth and date of death
A message or description that reminds you of who they are
Date, time and location of the service
Schedule of the service:
Entrance music – the artist and song title
Who is making the introduction
Words to any meaningful songs that are played
Words to quotes or readings
Hymns, poems or prayers
The names of speakers in order
A summary of a eulogy
The closing music
Memories and moments:
This could include anything that will bring the memory of the deceased onto paper, such as photos, social media posts, song lyrics, quotes or memories from friends and family and anything else you might want to add.
Final page:
Charities or organisations for donations
Written thanks to people who were involved in the memorial or attendees
A dedicated social media page where people can leave a message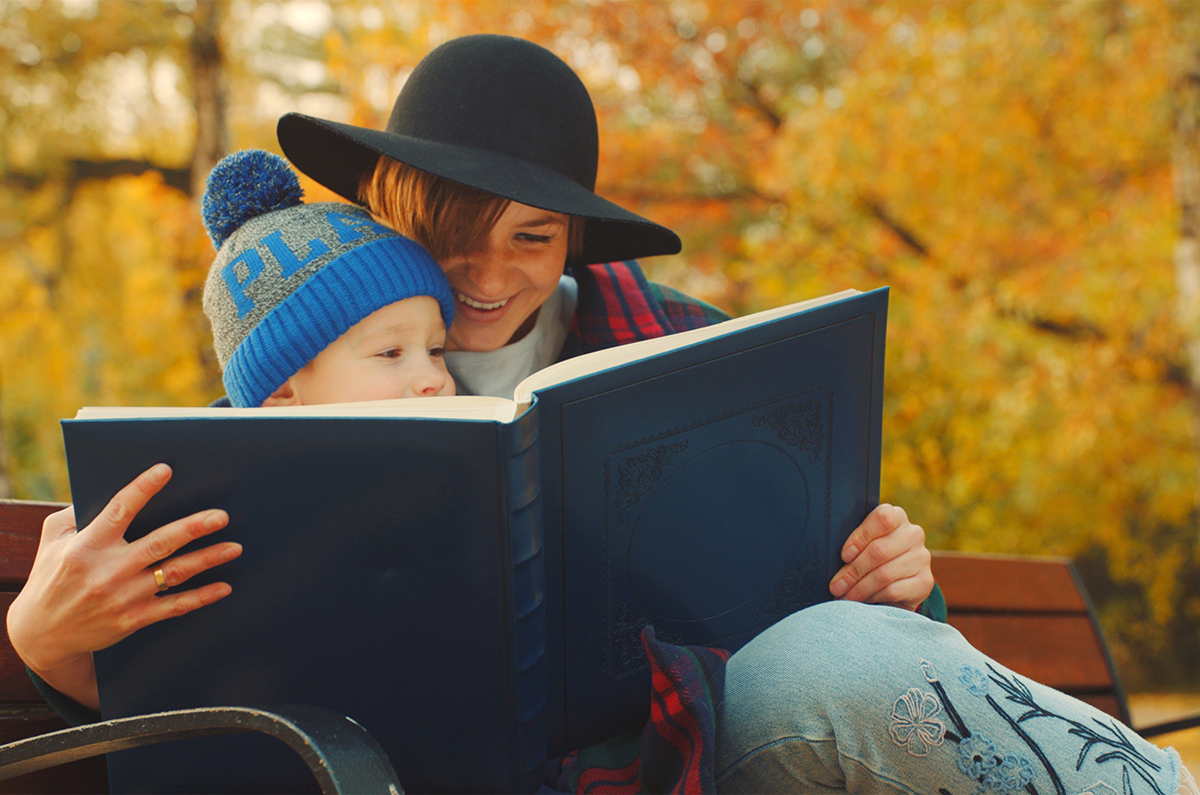 Giving a eulogy
It is common to have a main speaker at the ceremony give a eulogy.
A eulogy is a small speech that you give to honour and pay to tribute to the person who has died. It is often given by a close friend or relative and could include intimate memories, achievements or landmark events in their life, some humour and moments of reflections.
If you use a third party minister or celebrant they can help you write and even give the eulogy for you.
How to decorate a celebration of life memorial?
Depending on where you choose to hold the memorial, you may want to decorate the area with things that are meaningful. If your loved one had a particular hobby or interest, you could have snippets of this around. Flowers can be a way of brightening up the venue. You can find local or online providers to create floral tributes into shapes or their name. Photos provide a visual memory and can be used as a focal point at the front of the venue.
You can be as creative as you like when decorating for a memorial. If you hire out a location, they may have a team that can help you plan a theme for the day.
Unique additions to the day
There are many ways to make the day unique. You could get the guests involved with an element of the ceremony. Possibly lighting a candle or writing something down in a card that the family can keep. You could create a display with the ashes by spreading them across lots of lanterns and letting them drift away in a stream.
For further ideas on this topic, view our recent blog on planning a personal send-off. Here, we discuss ways to make the day more unique for you and your loved ones.
Should I include food and beverages at a memorial?
If you are planning something at your home or garden it is usual to have some food and beverages available either before or after the ceremony. This can be as simple as some light snacks you buy from the supermarket to hiring a caterer to serve a full buffet. The time of day may help you choose between light snacks or a full meal.  If you are hiring out a venue, they may be able to help with the catering. Check with your caterer or venue about guest dietary restrictions. Including a bar can help the celebratory nature of the service if you are planning an evening event.
It is not uncommon to have a ceremony at one location and then reconvene at another location to eat and drink. To save on cost you could meet at a local bar or restaurant after the ceremony where everybody pays for themselves.
Photographer/videographer
You may want to create a memory of the event using family or a friend/professional.  It could even be webcast to include those unable to attend.
How to host a celebration of life memorial?
Using the different elements provided in this guide you can create a plan of how you want the memorial service to run. It's best to break the ceremony up so that you have some speaking, music and readings one after the other. It helps to write everything down including the speaking parts, either word for word or as a bullet point list – don't worry if this isn't exactly how it happens on the day, it's just to get your thoughts down on paper. Once you have a plan of everything you want to include and you have put the elements in an order you are happy with, run it past some friends or family to get their input. There's no right or wrong way, it's an emotional time and nobody is expecting it to be perfect when it comes from the heart.
Take a look at our pre-paid funeral plan
Celebration of Life™ is Britain's trusted direct cremation specialist. Direct cremation is greatly growing in popularity as it removes some of the out of date traditions such as having a funeral director, hearse and limousine. Providing you or your loved ones the freedom to plan a positive and more personal send-off.