Help and Advice
Planning a celebration of life: Everything you need to know
What is a celebration of life? How does it differ from a traditional funeral service? And what should you expect if you've been invited to or plan to arrange one in the future? Celebrations of life have become extremely popular, and as specialists in this field, we receive similar questions surrounding this topic every single day.
So, we thought we'd compile a list of commonly asked questions and answer them right here. Read on as we explore all you need to know about a celebration of life.
What is a celebration of life?
A celebration of life is a ceremony typically held after, or instead of, a traditional funeral service. It aims to celebrate the life of a loved one in a positive way, focusing on the good times and memories made.
Families that hold a celebration of life generally choose a direct cremation for their loved one beforehand. Instead of focusing on grieving and the sadness of saying goodbye, they then use the celebration of life as a unique send off.
A celebration of life brings happiness, usually with an activity that concentrates on the deceased's personality. It's about highlighting the joy they brought to others during the time they lived.
What is the difference between a celebration of life and traditional funeral service?
Traditionally, funerals aren't pleasant services to attend by any means. They're gloomy, sad, and dispiriting, focusing on mourning rather than celebration.
While it's good to mourn and honour your loved one respectfully, many now choose to do so in a more upbeat fashion.
Some decide that both a funeral service and celebration of life will be held in honour of their loved one, but a growing number of people are now opting to leave the traditional funeral behind.
This is where a direct cremation comes in. A direct cremation takes place before the celebration of life, allowing you to celebrate your loved one's life at any time and place that suits you. Many even choose to bring the ashes along.
A celebration of life is also not held at a crematorium or church like a traditional funeral will be.
But how does a celebration of life compare to a memorial service?
What is the difference between a celebration of life and memorial service?
A memorial service typically takes place without the deceased present. This means that no body or ashes remain at the service. The service can take place at any time after the burial or cremation and be held anywhere, just like a celebration of life.
Memorial services tend to be serious and more formal. Whereas, a celebration of life is less formal and more celebratory.
What happens at a celebration of life?
Each and every celebration of life is different. That's the whole point of the arrangement. It's supposed to be unique to your loved one, without the traditional procedures.
One thing that goes for every celebration of life though is that there are no formal arrangements. It is entirely up to you and your family what happens at your loved one's celebration of life, but they typically resemble a party atmosphere with food, drinks and a good time.
How long does a celebration of life last?
Again, this is entirely up to you and your family. Celebrations of life can last as little as one hour, or can be made to last an entire day. In fact, you could even plan a full weekend of celebrations if you wanted to.
Do you bring ashes to a celebration of life?
You've probably got the gist of this now. Yet again, it's up to you. That's the beauty of choosing a celebration of life.
Some may decide the ashes will be present at the celebration, while others may not.
You can even scatter the ashes as part of the celebration.
Perhaps your loved one cherished a particular spot in a local park? Either way, scattering your loved one's ashes in a place of importance to them could be something you wish to do.
Do you wear black to a celebration of life?
Unless stated otherwise, most celebrations of life avoid the colour black. You're not attending a traditional funeral service, so why dress up like you are?
Instead, opt for lively colours such a blues, greens, yellows, or pinks. After all, it is a celebration.
On a similar note, also bear in mind your choice of footwear. If you're planning a walk or any other activities, flipflops may not be the most sensible option.
How to plan a celebration of life service
When it comes to planning the event, there are a number of steps you should take to make sure everything is covered. Here are six steps to planning a celebration of life:
Invite ideas from close friends and family – Those who loved the person they lost can often find comfort and closure by helping arrange a celebration of life. Be sure to invite and encourage ideas from close friends and familiy, discuss the finer details and welcome their suggestions. Just like yourself, they are grieving too.
Decide on a place for celebration – There are endless options for a celebration of life venue. It could be held at a private residence, a community space, a place of worship, wherever. One thing we will say on this matter though, remember to consider any audio-visual needs, food preparation, parking, and accessibility. These are all very important when it comes to finding a venue that can cater for your celebration of life wishes.
Determine who will be invited and when the celebration will take place – It's important to work out who will be invited to the celebration of life, whilst making sure to consider any venue limitations. Also think about choosing a convenient weekend if guest from out-of-town are expected. It's always a good idea to ask your friends and family for a few convenient dates before settling on arrangements.
Think about the refreshments – People aren't expecting a 5-star three course meal, but some sort of food and drink and arrangements should be provided.
Don't forget music and readings – A celebration of life should be meaningful for everyone attending, and music, readings, and remembrances from friends and family helps this. Playing your loved one's favourite music is always favourable, or even if someone attending the celebration can perform.
Select photos or videos of remembrance – A great way to spark memories and celebrate the life of our loved one is through a photo/video display. If this is something you think your family would appreciate, be sure to ask for their input on selection and if they have any photos or videos to submit for the display.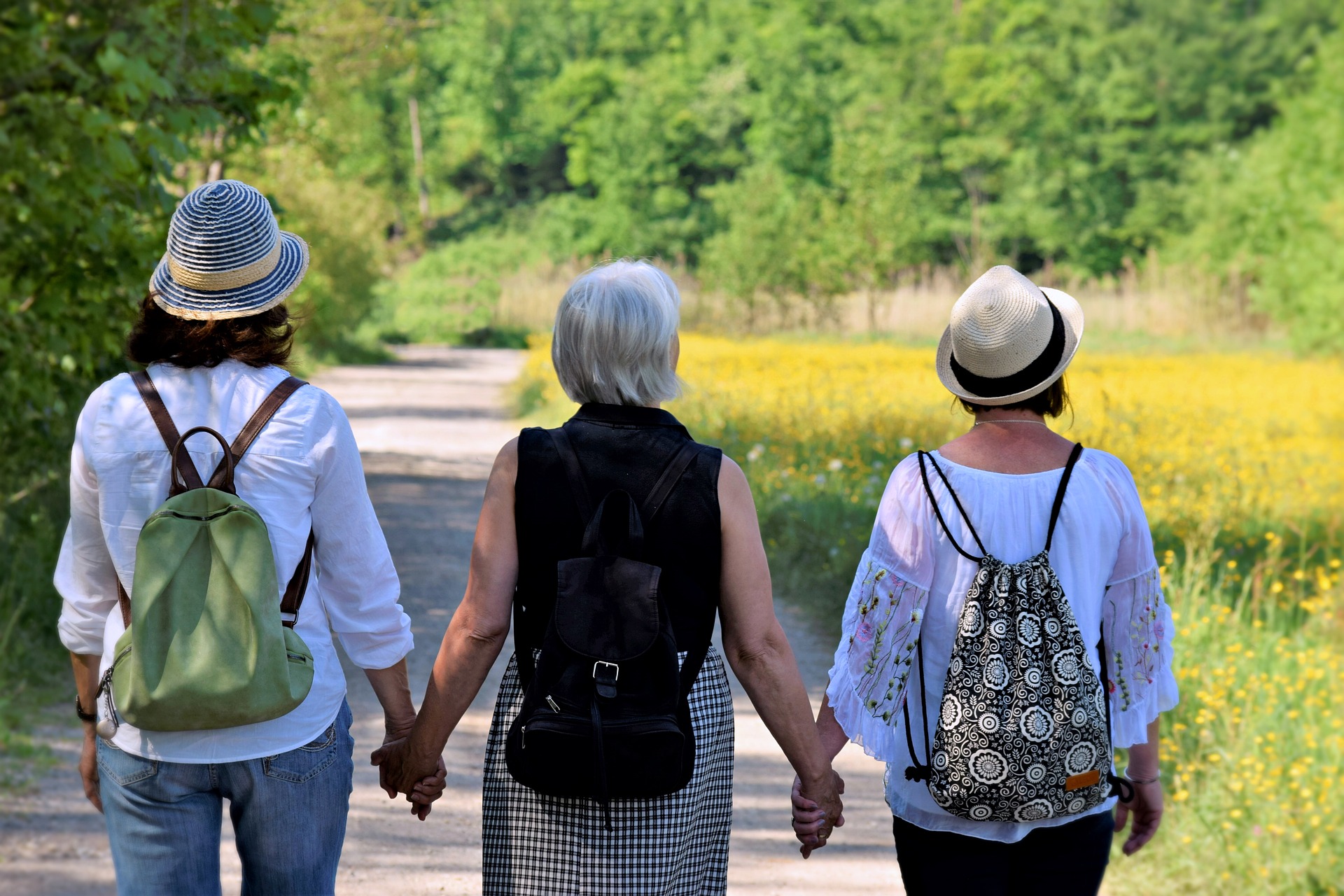 Celebration of life ideas
People celebrate the life of their loved ones in many ways. Some can be a simple home gathering. Others may include a religious ceremony. Whatever you decide, make sure it's what your loved one would have wanted.
Coming up with a celebration of life idea is easier said than done though. So, here's a little inspiration to help you plan the perfect send-off:
Host a family gathering at home with party food, drinks and music
Have a barbeque in the garden
Spread ashes in your loved one's favourite location
Have ashes sent to the surface of the moon
Plant a tree in your loved one's name
Get friends and family together for a walk
Light up their ashes in the sky with a firework display
Celebration of life etiquette
When it comes to proper etiquette at a celebration of life, when in doubt, act as you would with a traditional funeral.
Make sure you're not late to the celebration of life. Show up a few minutes early
Consider buying flowers, a card, or small gift
Sign the guestbook if there is one
Pay your respects to the family
Dress well
If you know the family already, the chances are you know what to expect. This will give you a good clue into how the celebration of life will be run.
Need further advice? Contact us at Celebration of Life
We're called celebration of life for a reason. As Britain's best value direct cremation provider, we allow the nation to celebrate their loved one's lives starting at just £950. Whether you're looking for a fully inclusive funeral plan, or want a simple, fuss-free direct cremation service, we can support you every step of the way.
If you'd like to find out more about our direct cremation service, or just want some advice from our friendly team, contact us today. We're standing by 24 hours a day and would love to chat.
Call us anytime on 0800 150 3555
Give us a call if you need to organise a collection of the deceased. We're available 24 hours a day.